Sunrise Aviation Jacksonville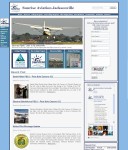 In September 2011 Sunrise Aviation opened it's satellite office at Cecil Airport in Jacksonville's west side. When Jeff came to us about his new location, we were hesitant to recommend a second website. Good SEO requires a substantial amount of resources, therefor we normally discourage multiple websites for one business. Even businesses with multiple locations. However, Sunrise's Jacksonville location targets the local demographic where as the main campus in Ormond Beach targets international students. After careful market and demographic research, flycecil.com was launched. The new website also feature an eCommerce suite for their on-line Pilot Shop.
Kermit's Key West Key Lime Shoppe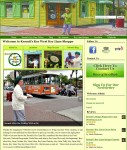 Kermit's Key West Key Lime Shoppe is a long time fixture on historic Elizabeth Street in Key West. Their eCommerce website was almost as historic as their location. Although the website was an old static html site, their longevity gave them an edge on their competition. We developed a custom wordpress website with a very attractive on-line store. One challenging aspect of this project was shopping cart integration with their existing Quickbooks Point of Sale account. Visite their website www.keylimeshop.com or give Kermit's Marketing Director Karen a call. She will be happy to discuss the explosive increase in online sales since the new website went live. 386-740-0502
Hispanic Food Network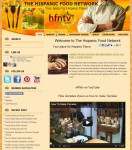 The Hispanic Food Network website required a membership interface with full Facebook integration including Facebook login and commenting. Visitors can sign up by entering a username and email address or they can use the "one click" Facebook sign up. The website also has an eStore with a fully functional shopping cart. Sign up and submit your favorite recipe to their website! www.hispanicfoodnetwork.com.
Port Orange Music Academy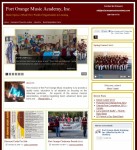 Port Orange Music Academy is a not for profit music school for elementary students in east Volusia County, Florida. Their website features a members area with Facebook integration. Their website also incorporates an automated event scheduler and a client lead nurturing platform. They find these feature very useful for keeping their students and student's parents up to date with all of their practices and events. Visit their website;
portorangemusicacademy.com.
Blue Diamond Limousines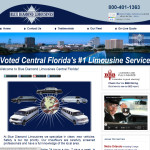 Blue Diamond Limousines in Orlando, Florida is our oldest client. Over the past few years we have developed their website into a marketing tool that is dominating a very competitive market; Orlando Limousines. Pete Harrington, owner of Blue Diamond, has become a very good friend. He recently told us he canceled his yellow pages and other advertising due to the high volume of leads coming from his website. Please give him a call and ask him about our web development and SEO services. 407-481-8888.
bluediamondlimousines.com
Sunrise Aviation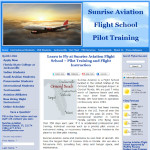 Sunrise Aviation in Ormond Beach Florida is one of our international clients reaching a world wide market. Sunrise had been managing their website in house for years, but their website could not be found in the search results for any of their desired search terms. To meet Sunrise Aviation's specific need of reaching a world wide client base, we developed a custom WordPress Website with an emphasis on social media integration to reach their global client base. With their almost daily post to their website and constant interaction with their worldwide fan base, their website is now ranking on the first page for most of their search terms. Not just in the U.S., but world wide. Visit their website flysunrise.com and give Jeff, owner of Sunrise Aviation, a call. He will be happy to discuss our work. 386-677-5724.
Dowd Restoration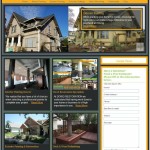 Another well established web development client is Jim Dowd of Dowd Restoration in Denver Colorado. Dowd Restoration is a restoration contractor specializing in historic restoration. Other services they provide are commercial and residential painting, deck restoration and concrete floor coatings. Jim Dowd handles all of his own social media and he does a fantastic job. With his daily interaction on social media he enjoys high traffic and leads from his website. Visit his website www.dowdrestoration.com. If you have any social media questions, Jim would be a good person to know. With over 20,000 followers on Twitter, he is an expert. 303-522-8730.